Humanities & Modern Foreign Languages: Head of Department Mr A Izycky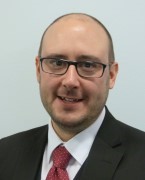 The Humanities and MFL department is an essential component of a broad and balanced education. It is the place where pupils widen their experience and understanding of the natural and human world. We regard the core purpose of the curriculum to be to broaden minds and develop personal character through the study of its distinctive subject areas: History, Geography, Religious Studies, Politics and Modern Foreign Languages. Our approach is guided by some key principles:
Children should be introduced to a body of knowledge that represents 'the best that has been thought and said'. Curriculum time is precious; our teachers can justify the worth of every lesson from a knowledge perspective.
Achievement for all: We exemplify this by embedding appropriate support and challenge across all year-groups and pathways. We meet the needs of all learners through developing subject-specific skills and providing real breadth of content. We encourage pupils of all abilities to study our subjects at KS4 and KS5.
Progression: Curriculum design prepares pupils by equipping them with the knowledge and skills required to take their studies onto the next stage.
Subject
Exemplification of key principles and distinctive features
History and Politics

Period 7 GCSE.
6th form reading group.
Creating a strong, coherent sense of the past with links to the present.
Critical thinking, analysis and second order concepts.
Contemporary news and current affairs.

Geography

The opportunity to explore the human and physical aspects of our world.
Mandatory field-work experiences.

Religious Studies

Gain a broad knowledge of religions, perspectives on ethical issues and take part in philosophical/ moral debates they don't get to discuss in any other subject.
Supports SMSC, community cohesion and the development of British values.

Modern Foreign Languages

Period 7 GCSE.
Extra-curricular links and trips.
Guest speakers highlight bilingual employment opportunities.
Study of Spanish, French and German culture.
If you have any other questions about our Humanities or MFL curriculum, please do not hesitate to get in touch via Alex.Izycky@tda.education